01 WITHIN WALKING DISTANCE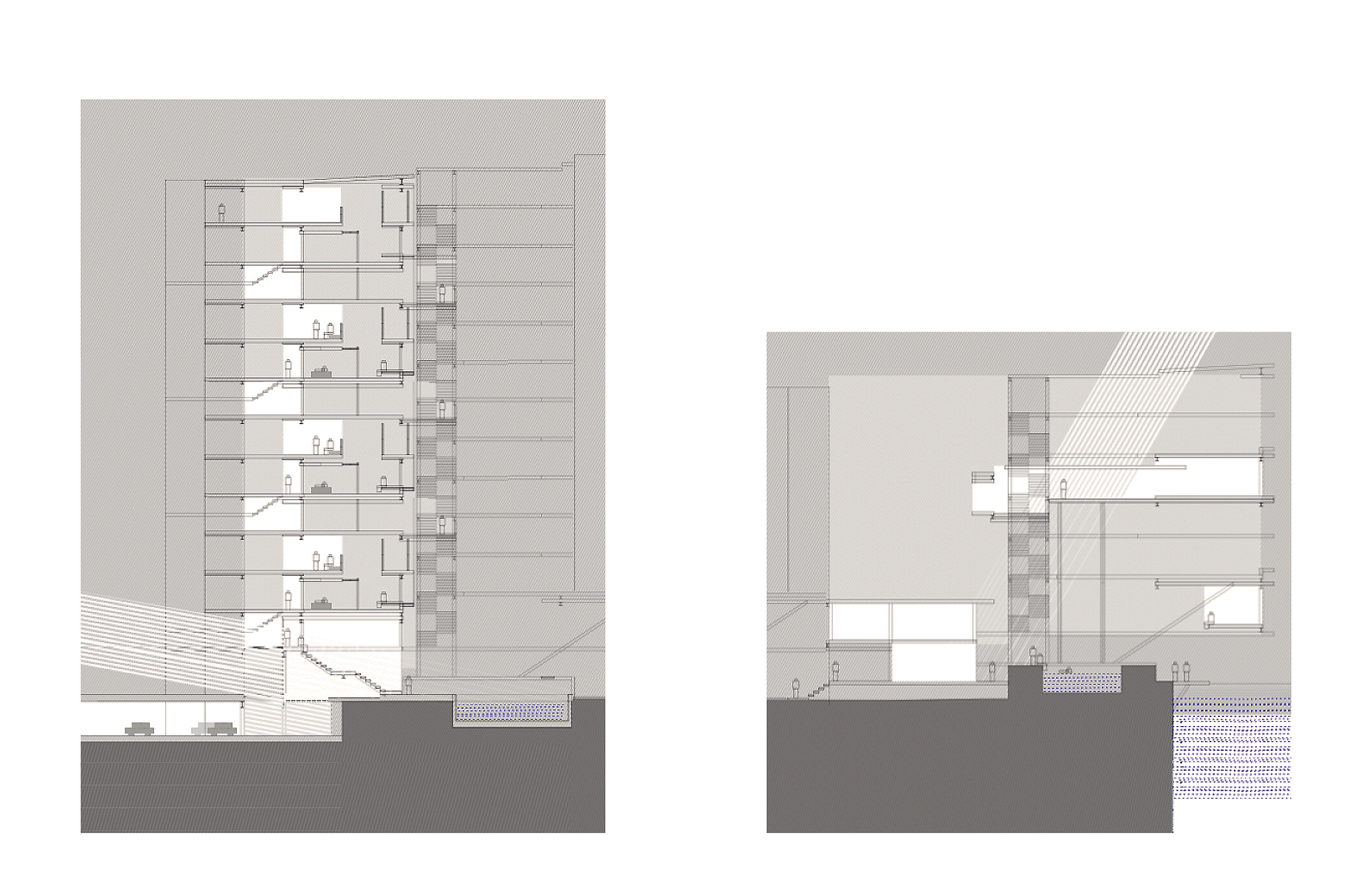 How does one design for the humid environment at the human scale? In documenting the joints of the traditional Malay house, I found that even major structural elements were designed to account for the movement of air and rain, which generated consequences concerning privacy for both the inhabitant and the passerby. In designing for an alternate model of public housing, the first challenge was to create a common passage without relying on the linear corridor. Since acts of inhabitation practiced by Singaporeans (hanging clothes, playing soccer) are constantly in conflict with the passageway, unit components were designed as a collection of parts, to be experienced without a set sequence. The one-bedroom unit, once associated with social failing as opposed to the "family-sized" multi-bedroom unit, is reimagined as a flexible space, where it can also function as an additional room for the surrounding units, or as a shared space for outdoor activity.

The next challenge was to extend notions of family to neighbours from across the block- unit parts are assembled and repeated to inform configurations for an amphitheatre, gym and cafe. I found that it was in designing cross-ventilated public spaces that provided shelter from heavy rain, strong winds and harsh sunlight, while still encouraging social gatherings, that the experience of the humid tropical environment can be comfortably inhabited.
Process: Research and documentation, Hand-drafting, Wood-working, Rhino rendering, Illustrator diagrams, Photoshop collage
< Narrative